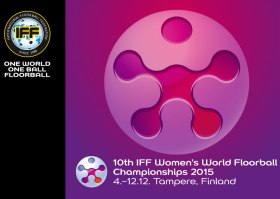 WFC2015 group phase was completed on Monday. In the A and B groups were the countries from world ranking places 1-8, whereas C and D groups consisting of lower ranked countries. Ranking is based on the two previous WFC placements.

The tournament continues after the group phase so, that the two best countries from A and B groups (Finland, Switzerland, Sweden and the Czech Republic) continue straight to quarter-finals starting on Wednesday 9th December.

Third and fourth placed of these groups (Poland, Norway, Latvia and Germany) will play qualification matches in the quarter-finals, where they face the two best teams of C and D groups. These countries are Denmark, Australia, Slovakia and Russia.

Tuesday´s play-off round pairs are:
9:30 Latvia - Australia
12:30 Germany - Denmark
15:30 Norway - Slovakia
18:30 Poland - Russia
In the quarter-finals Finland will face the winner of match Germany - Denmark, Switzerland of match Latvia - Australia, Czech Republic of match Poland - Russia and Sweden of match Norway -Slovakia.
The rest of the countries will play in placement matches.
Quarter-finals start on Wednesday, when three out of four will be played. Sweden´s quarter-final is in match program on Thursday.
Semi-finals are played on Friday and the WFC2015 will culminate in the medal games on Saturday.
The match program from Tuesday on can be seen here.