Get your ticket to the 2015 Women´s World Championships!
The 10th World championship is hosted by the city of Tampere, in Western Finland.

Join us for the most exciting event of the year and get your ticket now.

We have a variety of tickets available, choose to your liking;

- Tournament tickets gets you access to every match on both arenas for the full ten days. Tournament tickets
can only be bought in advance. These tickets are in the best possible section.
- Tickets can also be bought in singles. Single tickets are for all games that day and can be used in both of the arenas.
- Tickets for the finals weekend are for the 2 last days of the tournament.
- Sky boxes can be reserved for larger groups. Reserve yours by sending an e-mail to tickets@floorball.fi
- Get your ticket and see more info here
Buy your ticket in advance, therefore you get a lower price and ensure that you get to experience the magic.
Parking tickets
The parking fee where Finland is playing is 5 euro. Tickets can be bought at the ticketing office at the Hakametsä Ice Hall. Free public parking can be found in the sector close to the Hervannan valtaväylä as well as the sand parking area.
We recommend to use the public transport.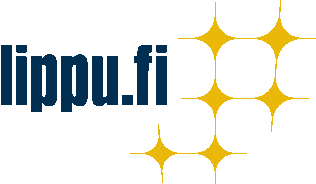 #wfc2015 #floorball #magicaltogether