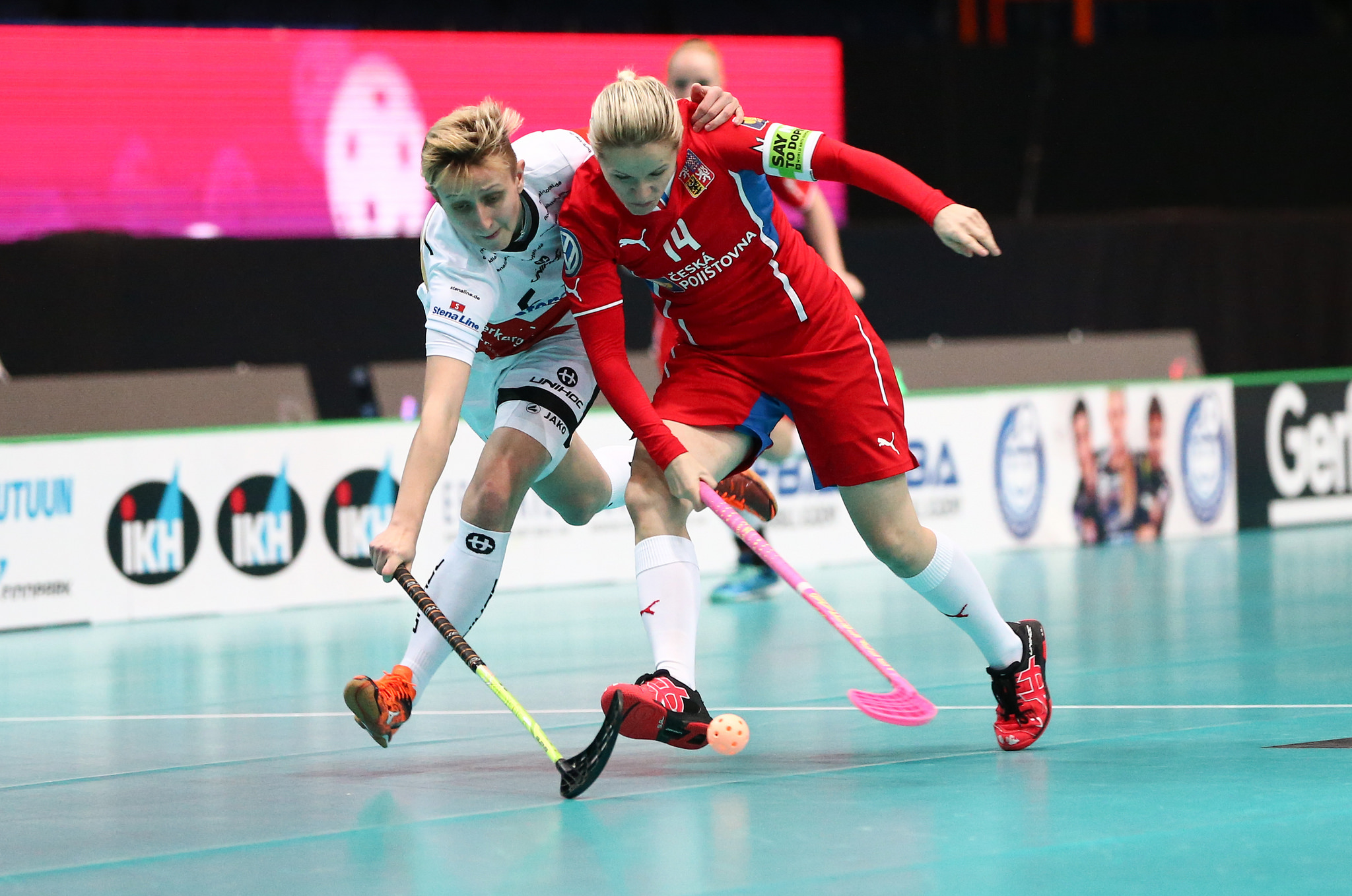 Czech Republic lost yesterday evening against Sweden 17-2 and they wanted to prove that they are better than result on Sunday. Germany fought for third possession in Group B.
Czech Republic started the game energetic and Sladeckova scored the first goal in the 7th minute. The Czechs controlled the ball but Germany didn´t only defend, they also tried to attack aggressively.
In the second period the Czechs took a 2-0 lead but Germany narrowed the lead to 2-1. The period was however controlled by Czech Republic and after two periods the numbers were 5-1 for the Czechs.
Czech Republic xtended the lead to 7-1 in the third period and Germany was forced to attack more aggressively and score goals to have better goal difference than Latvia. Germany got a power play but didn´t score. Czechs scored twice in the end of the period and the final result was 9-1 for Czech Republic.
- I´m a little bit sad, because it was good game for us but we didn´t shoot goals. It was a little bit hard for us to fight and fight, said Lisa Merle Entelmann after the match.
Germany´s players didn´t know the final result of Sweden-Latvia.
- We didn´t know the result of Latvia´s game, we just played our own game, Entelmann said.
The captain of Czech Republic Denisa Billa was happy that after catastrophe game against Sweden
- Yesterday was easy to forget. It was really horrible for us. I don´t know was happened, said Billa.
- At the first period we were sleeping but then it got better. Our line, we had really good game today. We were moving and found our players. It was nice to play with them, said Billa.
Group B:
1st Sweden
2nd Czech Republic
3rd Latvia
4th Germany