The 10th Women's World Floorball Championships were held in Tampere, Finland in December 2015. The tournament is the first major event that has been granted the EcoCompass Certificate.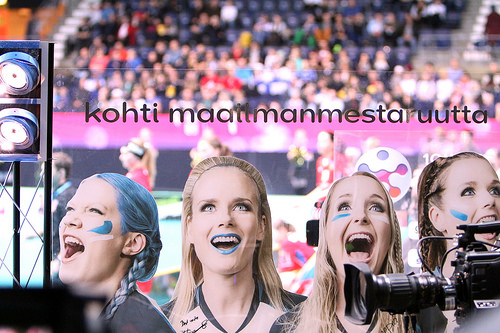 The Women's WFC 2015 was played in Tampere, Finland 4-12.12.2015. One of the main values of the tournament was to being environment friendly and to raise awareness. The WFC 2015 was among the first sporting tournaments in Finland that were aiming for the EcoCompass Certificate. During the tournament, environmental factors were taken into consideration in all areas. Transportation, accommodation, food, fan products, venues, office practices - all these had been deliberated thinking about the environment. The aim was to decrease the environmental stress caused by the tournament.
- The most visible things that we did were found at the Hakametsä arena which was the main arena of the event. We had guides, recycling bins and the match program was in an electric form instead of paper, says the WFC 2015 General Secretary Jeannette Good.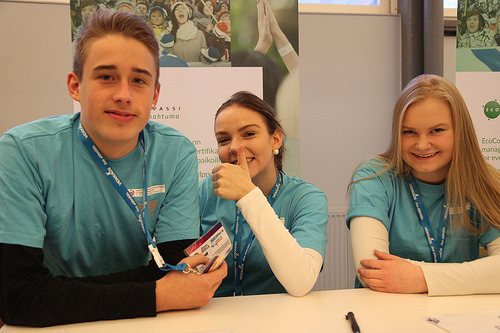 Women's WFC 2015 was the first international major event that has been granted the EcoCompass Certificate. The certificate is granted to events that have succeeded in making the event more environmentally friendly and has passed the evaluation by an independent evaluator before, during and after the tournament. Jeannette Good together with the Finnish Floorball Federation's Executive Director Kari Lampinen and President Ismo Haaponiemi accepted the EcoCompass Certificate on October 3rd in Turku Finland.
More about EcoCompass here.
Photos: IFF Flickr