Sweden´s Anna Wijk is the ASICS Most Valuable Player of the World Floorball Championships 2015.
The ASICS Golden Floorball Shoe MVP Trophy was presented for the first time in the Women´s WFC 2011 in St.Gallen. The trophy is handed out in the adult´s WFC annually and next time will be handed out in the Men´s WFC 2016 in Riga, Latvia.
Previous Asics MVP awards:
2014: Kim Nilsson
2013: Sandra Mattsson
2012: Kim Nilsson
2011: Sara Kristoffersson
The ASICS Golden Floorball shoe player is elected by WFC coaches, media representatives, Local Organiser and IFF representatives during the IFF Adults´ WFC.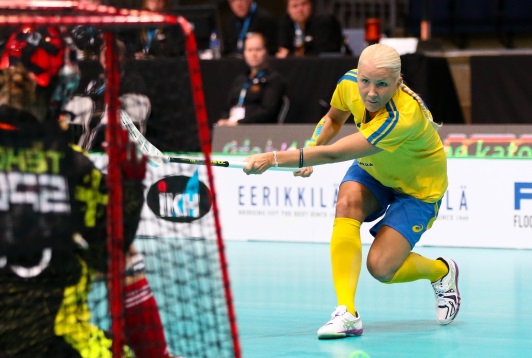 Photo: IFF WFC