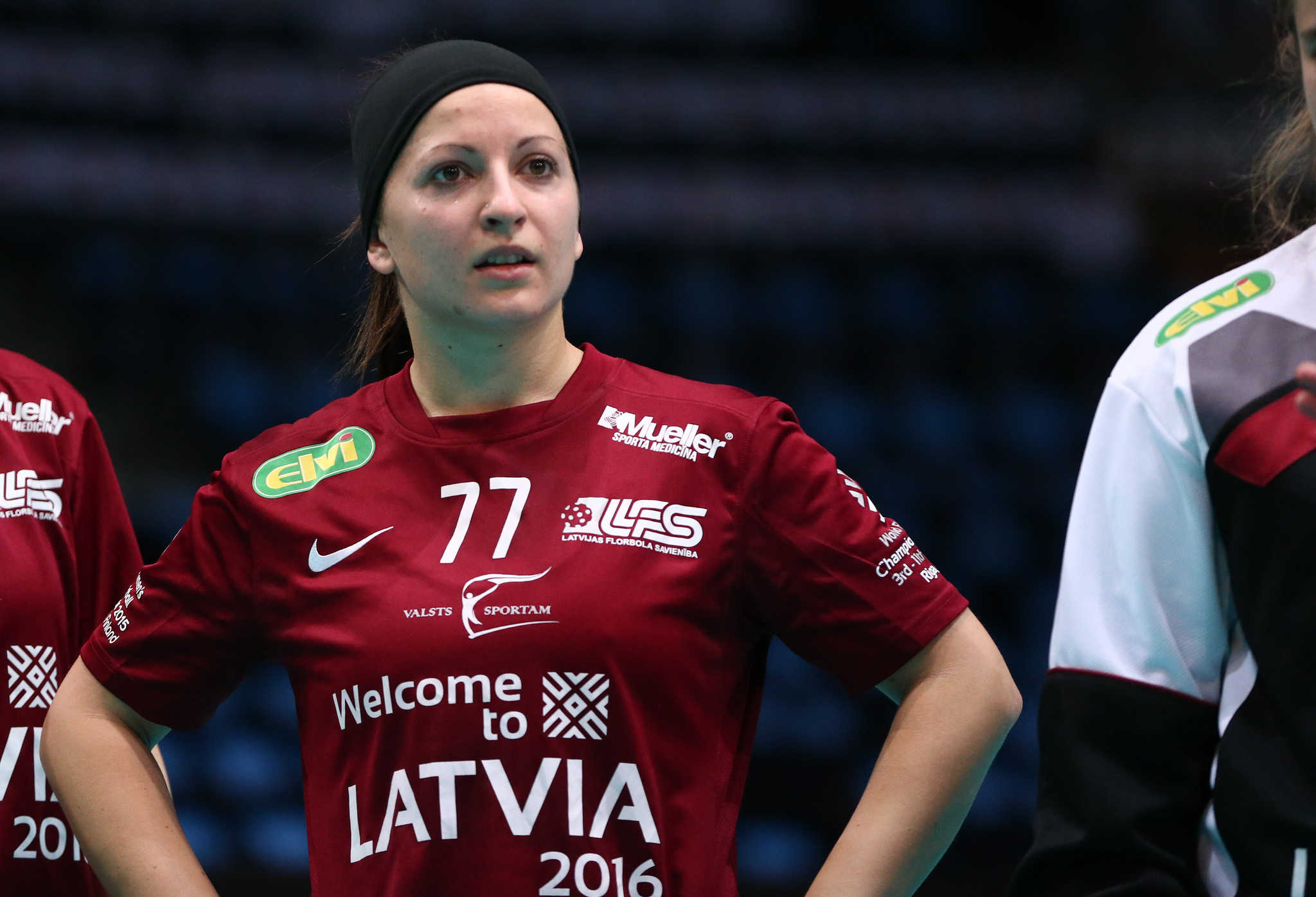 The battle for 5th place ended up Latvia´s victory against Germany. Germany started the goal scoring at 8:02. The goal was scored by Sara Patzelt. She received a pass from Pauline Baumgarten and was alone against the goalkeeper Lauma Visnevska. Patzelt shot the ball in the upper corner with backhand.
Then the Diana Isjomina -show started. She scored three goals in a row and Latvia led already 3-1. Germany narrowed the lead with a goal scored by Karen Grunewald. Latvia scored two more goals by Ieva Priede and Isjomina.
Isjomina was the best player of team Latvia. She was very happy after the game.
- We are really happy. The President of our Floorball Federation said four days ago, that th fifth place in this tournament is really important for us. Then Latvia stays in this position and it gets some advantage in the next qualification.
Isjomina said that team Latvia really wanted to win. It was the most important reason why Latvia won.
- We know what we are doing. Every girl played seriously. We saw that Germany didn't run that much, maybe they were tired. We thought they would have pushed more in the game but they stop in second period.
She was also happy for scoring four goals.
- I saved my best game to the most important game. The group phase games were hard for us, because we played against good teams like Sweden and Czech Republic. In games like this you can keep the ball and be more inside the game, Isjomina described.
The whole team will stay at Hakametsä Arena and watch the bronze and the final game.
- In the final Sweden will win with 5 goals. The bronze game will be tougher. I hope the Czech goalkeeper will play a good game.