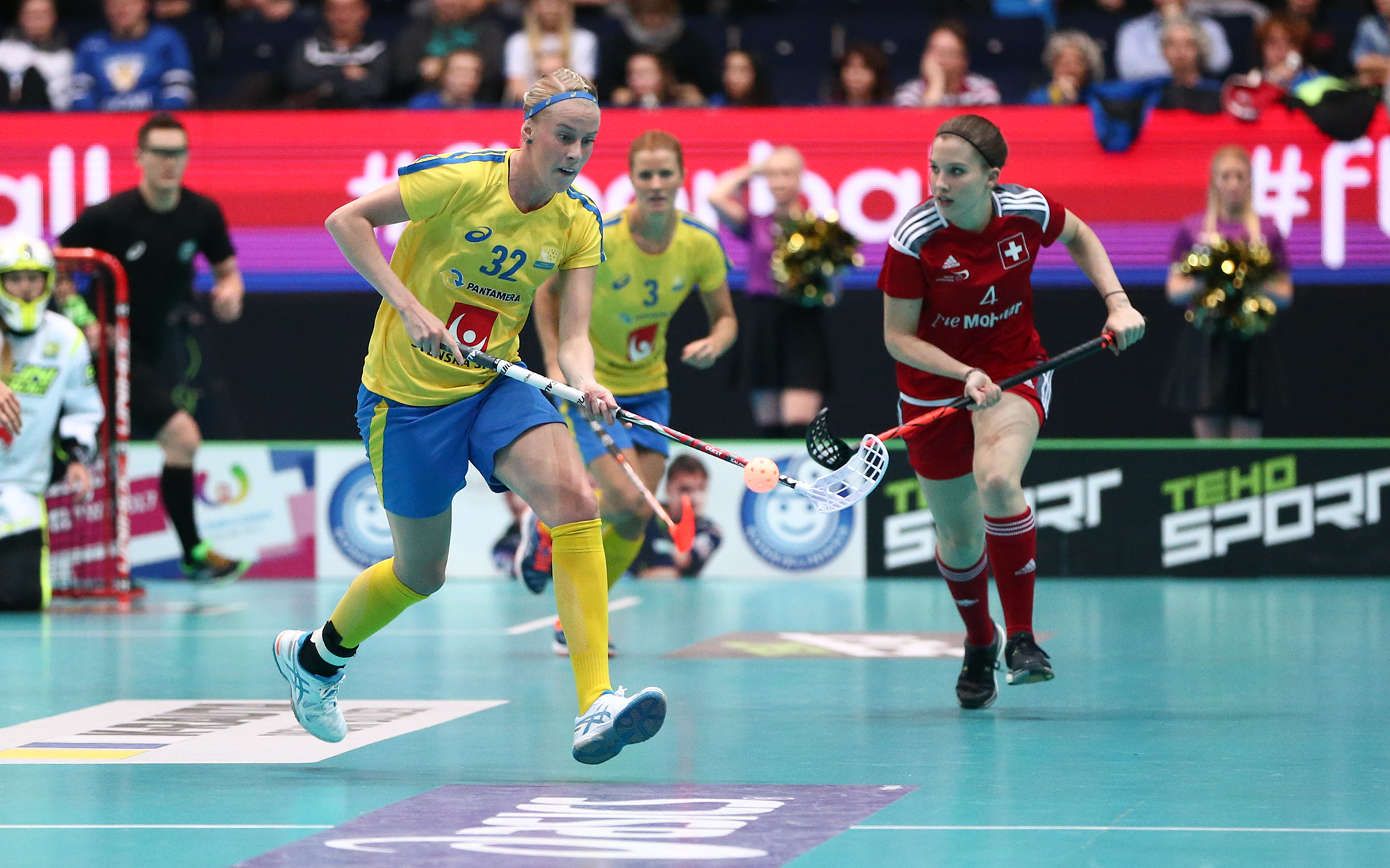 Jennifer Stålhult, forward of Sweden, scored two goals in the semi-final game against Switzerland. She was happy about the place in final and her own game in semi-final.
- We started a little bit slow, I think, but in the second and third period we really stepped up and showed to the world what we stand for. We planned to be in the final so we did our job. I think that my own game was better at the end, said Stålhult.
The teams had quite short time to warm up in the rink before the game. Stålhult said that it wasn´t the reason for the slow start.
- We have a really good physical trainer and we did our warm up in the corridor. So we were ready for the game.
How was the atmosphere today at the arena?
- It was really good. We had a pretty big cheering group and maybe tomorrow even bigger.
Tomorrow Sweden will play against Finland as two and four years ago. What do you think about that?
- I want to play against Finland. The real final is against Finland. It will be a really nice match with hopefully lots of spectators.
And what can we expect from you in the final?
- I will do my best like there is no tomorrow, said Stålhult.