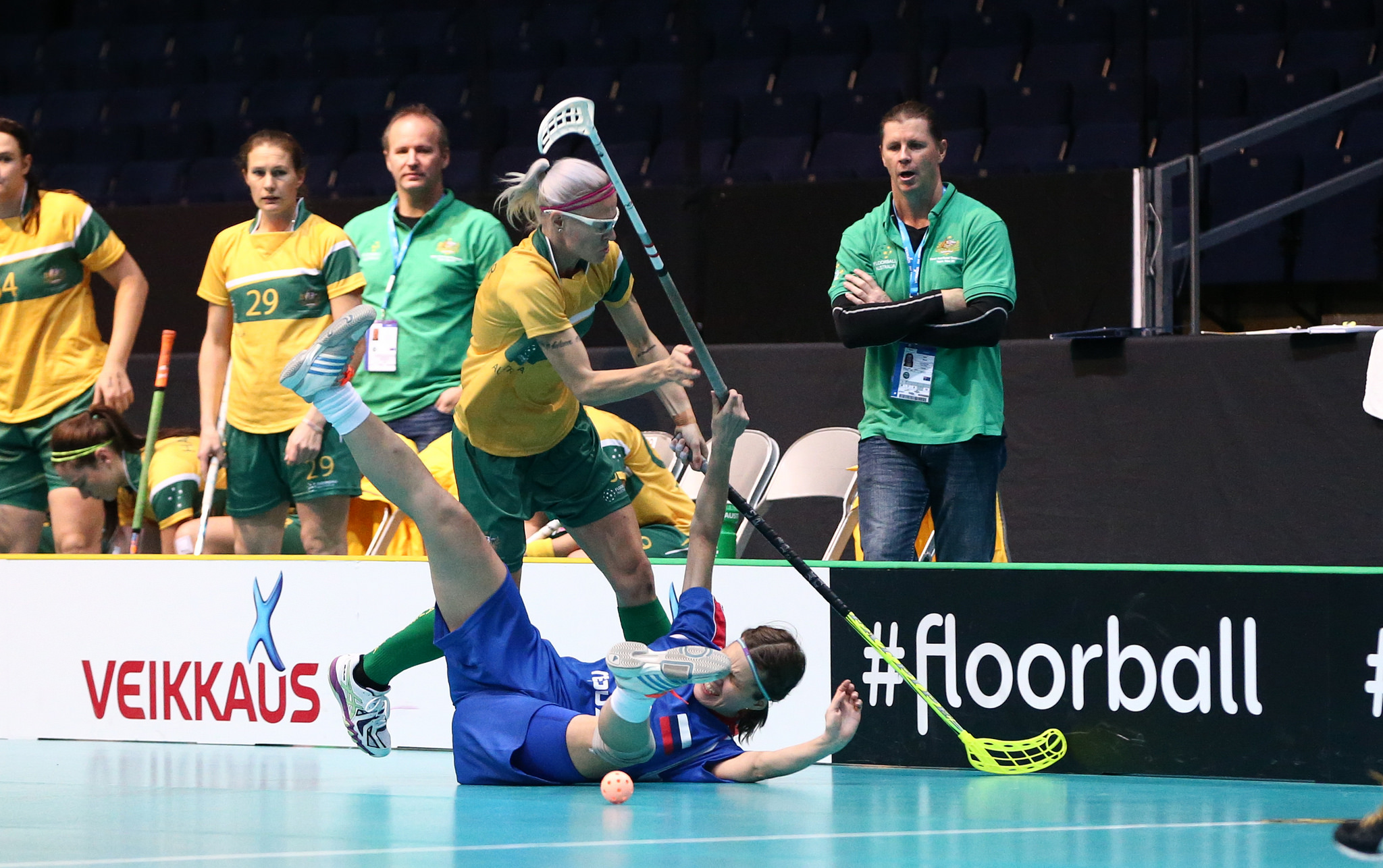 Russia started sharp and took the lead right at the beginning. Mariia Okulova scored after 4 minutes into the game. Jessica Laidler equalized the score but Russia made two more goals in the first period. In the second period Russia dominated, they scored four goals against Australia´s one goal. A total of nine goals was scored in the third period and the final result is 14-4.
After the game Australia did a line dance and the Russian players joined in – it was really a magical together moment!
Mariia Zimina wasn´t really happy after the game although they won against Australia. Team Russia expected more from the tournament.
- It's a little complicated. We wanted to be better, we wanted to fight for 5th place. But then something went wrong. We just enjoyed the last game, said Zimina.
- We were like over-motivated before the tournament. We wanted to do a good job for our coaches and we appreciated that they have worked with us and we wanted to give everything to them.
The captain of Australia, Jill Roberts said that they did quite good in the tournament but not in the last game.
- Obviously not the results we were hoping for. I´m glad we got some goals at the end and its shows that we can do it. We ran out of our legs in the end and Russia had a better game, said Roberts.
How would you summarize the tournament?
- I think we played hard every single game, obviously not the results we hoped for. We are a young and developing team. We will keep playing back in Ozzie and come back stronger.
Australia ended up in 12th place in the tournament.
- It was quite good for us. Hope to be better next time.