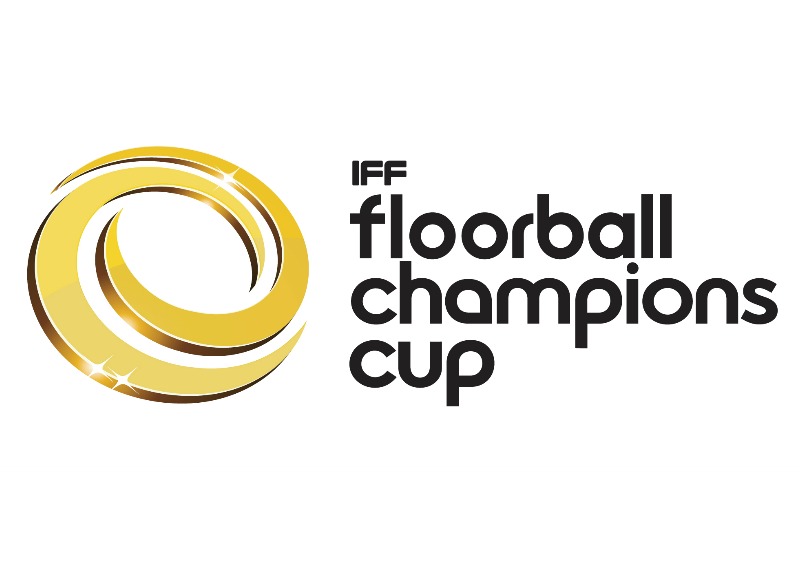 The Champions Cup 2016 will be played in Borås, Sweden, from September 30th to October 2nd.

The three-day tournament will be played with the best 12 club teams (6 men´s teams and 6 women´s teams) in Europe.

The winner of the Champions Cup receives 10 000 CHF of prize money and the runner-up receives 5 000 CHF of prize money. Also the reigning EuroFloorball Champion receives EFC of 5 000 CHF, if participating in the CC.

The best women´s club teams in Europe battling for the Cup title this year in the Women's Champions Cup 2016 are Nauka MP (RUS), IKSU (SWE), Piranha Chur (SUI), 1. SC Vitkovice (CZE), Pixbo Wallenstam (SWE) and Classic (FIN).

Team presentations:
Nauka MP


Nauka MP was the winner of the EuroFloorball Cup 2015 and was the first team to qualify to the CC 2016. The Russian team´s aim is to have a semi-final.
Players to watch:
Svetlana Viktorova: She is the leader of the team, with good goal scoring skills.
Kseniia Makkoveeva: An experienced player with good technical skills.
Anastasiia Bulbash: Young player with great potential to be a leader.

| | | |
| --- | --- | --- |
| #59 S. Viktorova | #41 K. Makkoveeva | #99 A. Bulbash |


IKSU


IKSU came second during the Swedish regular season and was thus selected as the second Swedish team to CC 2016. Team´s aim is to win the tournament.

Players to watch:
Josefina Eiremo: Team´s captain, capable of playing both defence and forward.
Corin Ruttimann: She has excellent technical and physical skills combined with her amazing game sense.
Amanda Delgado Johansson: Spectacular technical game genius.
| | | |
| --- | --- | --- |
| #7 J. Eiremo | #19 C. Ruttimann | #3 A. Delgado Johansson |

Piranha Chur


Piranha Chur is a young and hungry Swiss team which aims to compete hard with the best teams of Europe. The strength of the team arises from the diversity of player types with special abilities in creative play, duel, goal scoring and speed. Tireless fighting spirit and commitment, experienced players and the strong team spirit are the keys to success.

Players to watch:
Priska von Rickenbach: A very fast player with very good overview and game understanding as well as a great stick handling.
Chiara Gredig: Plays her 4th Champions Cup with her 20 years of age. Intuition, a good eye and a hard shot are among her strengths.
Silja Eskelinen: The Finnish national player starts her first season for Piranha Chur. She has already gained various international experiences despite of her young age. Her play is characterised by a hard shot and winning duels.
| | | |
| --- | --- | --- |
| #48 P. von Rickenbach | #96 C. Gredig | #5 S. Eskelinen |

1. SC Vitkovice


Vitkovice is looking forward to the Champions Cup. It will be a great experience to face the world's best floorball teams. They had great summer practices including successful tournament in Czech Open. Their rooster is full of national team players and young shooting stars, all hungry for victory and success.

Players to watch:
Lenka Kubickova: She is the best goalkeeper in the Czech Republic and one of the best in the world.
Anna Niemcova: Team´s main pillar in the defence and great personality on and off the field.
Michaela Sponiarova: Tireless Slovak, hard worker and has a great shot even from afar.
| | | |
| --- | --- | --- |
| #22 L. Kubickova | #11 A. Niemcova | #3 M. Sponiarova |

Pixbo Wallenstam IBK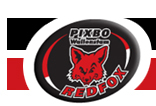 Pixbo Wallenstam IBK are the Swedish champions since the team won the Super League final against KAIS Mora in April. Pixbo won both the quarter- finals and semi-finals 3-0 in matches and were even the regular season winner. The team consists of a mix of young, talented players and experienced older players. Pixbo Wallenstam IBK has only one aim in the Champions Cup, to win the gold!

Players to watch:
Sara Hjorting: She is one of the best goalkeepers in the world. She had a major role in the last WFC final, where she saved the last penalty shoot from Finland.
Ida Sundberg: Team´s captain and one of the best defenders in Sweden. It is extremely difficult to take the ball from Ida, and she wins all one-to-one fights on the field.
Frida Ahlstrand: Very talented young player. Frida won scoring league and was selected to all star team at the last U19 WFC. She also scored two goals in the Swedish final.

| | | |
| --- | --- | --- |
| #23 S. Hjorting | #24 I. Sundberg | #17 F. Ahlstrand |
Classic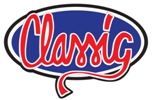 There is a good mixture of experience and youth in the Finnish Classic team. Team´s aim is to get into the final game.

Players to watch:
Nina Rantala: Skilful player, who fights for the team every second.
Hanna Sipilainen: Top defender in Finland and the way she reads the game, is top level in the world.
Eliisa Alanko: She is a world class scorer.
| | | |
| --- | --- | --- |
| #21 N. Rantala | #22 H. Sipilainen | #6 E. Alanko |

All team and player information is provided by the teams themselves and only edited by IFF.