Accommodation
Booking Service Champions Cup 2016
As the Official Booking Partner for the upcoming Champions Cup in Borås, we offer booking assistance for visitors to the event. Please let us know your plans and requirements. We help you to find the best affordable options and arrange the whole booking for you.
- Accommodation
- Conference facilities
- Transfer and Transports
- Food and beverage
- Other requests regarding your stay
Contact information
Please contact the Booking team!
Telephone +46-(0)752-401042
E-mail: event@avisita.se
Kind regards, The Floorball Booking Team
Quality Hotel Grand Borås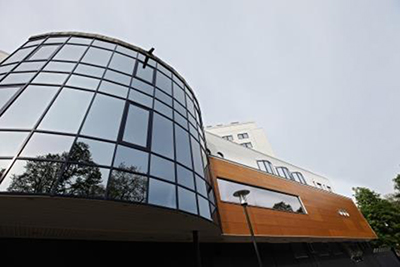 In the heart of the city, with shopping and culture just around the corner you will find one of Swedens most competitive conference hotels with 158 delicate rooms and 250 beds. In the hotel you will also find a day spa, restaurant, banquet hall and a large conference area with a great view of the city park. The hotel also hosts the largets night club in Borås
A warm welcome to Quality Hotel Grand Borås
Reservations: +46 33 799 00 19 or q.bokning.grand.boras@choice.se
Comfort Hotel Jazz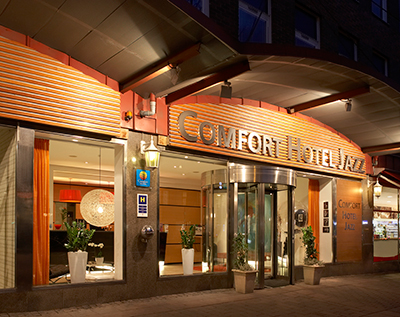 Situated in the main street of Borås, Allégatan. The hotel contains of two parts, the mainbuilding with reception, restaurant, gym, sauna, garage, conference room and 97 rooms. 100 meters down the road you will find "Bakfickan" with meeting room and another 45 rooms.
Reservations: +46 33 799 45 00 or co.jazz@choice.se
Best Western Hotel Borås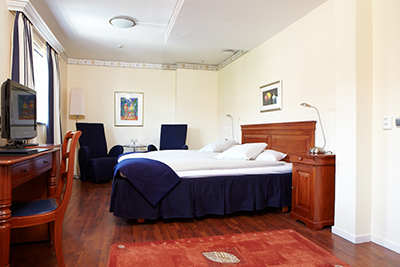 is one of Borås cosiest hotels with 52 rooms. The hotel is situated in central Borås in a culture memory labeled building.
Reservations: +46 33 799 01 00 or info@hotellboras.se
Scandic Plaza Borås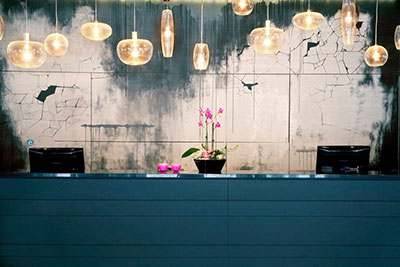 This Boras hotel enjoys a central location in Boras city, near the university and the train station. From the Scandic Plaza hotel you have easy access to shops, restaurants, attractions and entertainment. At hotel Scandic Plaza, we offer 169 spacious hotel rooms and flexible conference venues for up to 120 participants. At the top of the Plaza tower, you´ll find our popular relaxation area with a gym, a sauna and a Jacuzzi. We also have a restaurant where you can enjoy great food, and after dinner you are welcome to our hotel bar for a drink. As a hotel guest you have free access to wireless internet, both in you hotel room and in all public areas.

Reservations: +46 33 785 82 01