Arena
The Champions Cup 2016 is played in Boråshallen.
Location: Bockasjögatan 2, Borås, Sweden
Capacity: 3000 spectators
For driving directions, use map below or the following coordinates:
WGS84 (57°42´59.6"N 12°55´43.2"E), WGS84 DDM (57°42.994´N 12°55.721´E), WGS84 decimal (lat, lon) (57.716568, 12.928679), RT90 (6402725, 1328591), SWEREF99 TM (6399041, 376611)

Going to Champions Cup by car? Check out our parking suggestions here.

Boråshallen arena has been lately renovated with new seating in 2014 and 2015 and today has a capacity of about 3.000 spectators in the main arena.
The arena was built inaugurated in 1957 after long discussions about a modern sport palace in Borås. The arena contains two full sized courts and other venues for boxing, wrestling, weight-lifting, bowling, indoor miniature golf, air rifle shooting.
The arena also hosts a museum of sport history in the city of Borås. The museum begins its history way back in 1880 when the first athletic clubs in Borås was formed.
The arena every now and then hosts concerts and as curiosities we can mention that The Beatles played here in October 1963. The arena is the home court for Borås Basket in the highest division in Sweden basketball and has hosted Davis Cup and Fed Cup matches in tennis as well as floorball events.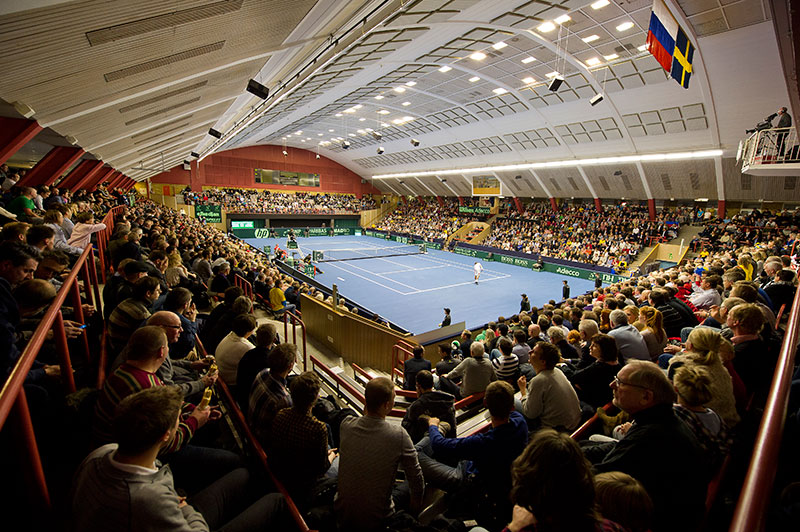 Photo: Jörgen Jarnberger, Jpixfoto