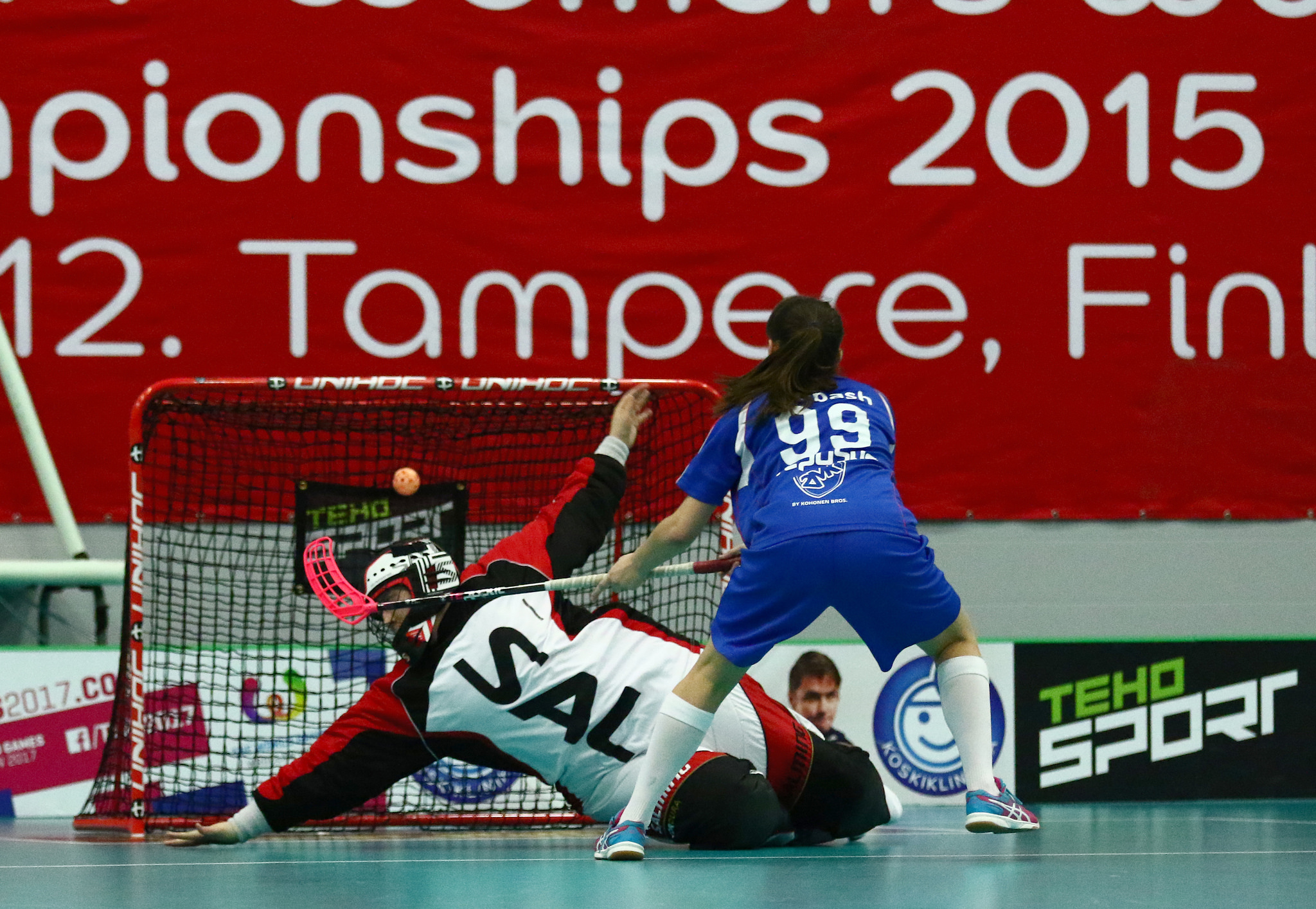 Match between Russia and USA was fight for second position in Group D. Slovakia had already secured the first place.
At the start it looked like Russia ruled the game as they wanted. At 2:28 Russia took the lead scored by Anastasiia Bulbash. After first period Russia lead already 4-1. In second period both of the teams scored twice and in second intermission numbers were 6-3 for Russia.
USA started really sharp the third period. Only three seconds were played and USA narrowed the lead to 6-4 scored by Michelle Linhart. USA got extra power from the goal and pushed really hard in attaching zone. Good moment came to an end when Russia scored by Kseniia Makkoveeva, 7-4.
USA took the goalkeeper out of the court three minutes before the final whistle, but result was Russians goal in empty net. Final result was 9-4 for Russia and Russia secured the second place in group D.
USA´s Michelle Linhart worked hard and she was all the time dangerous with the ball. She scored three goals.
- We didn´t score enough. We had lot of changes but we missed, especially me I can talk about myself, I should have scored at least three more. I´m disappointed.
Even though Linhart was disappointed she though that game was good.
- It´s a good a game, they got a good start. They scored four in first period, if it would have been like two we would have been in the game. We made too many mistakes. We were doing as we planned in tactics. We were pushing and we played very good in defense. Just put ball in the net.
The youngest player of the whole tournament Anastasiia Bulbash, 16, scored two goals and assisted three. She was happy after the winning game.
- We did as coaches wanted as to do but we let USA to score too many goals and we could have scored some more. Usually we have lost against USA but now we won, told Bulbash.
What are you expected from the team Russia from the rest of the tournament?
- Only winning!
Group D:
Slovakia 1st
Russia 2nd
USA 3rd
NED 4th