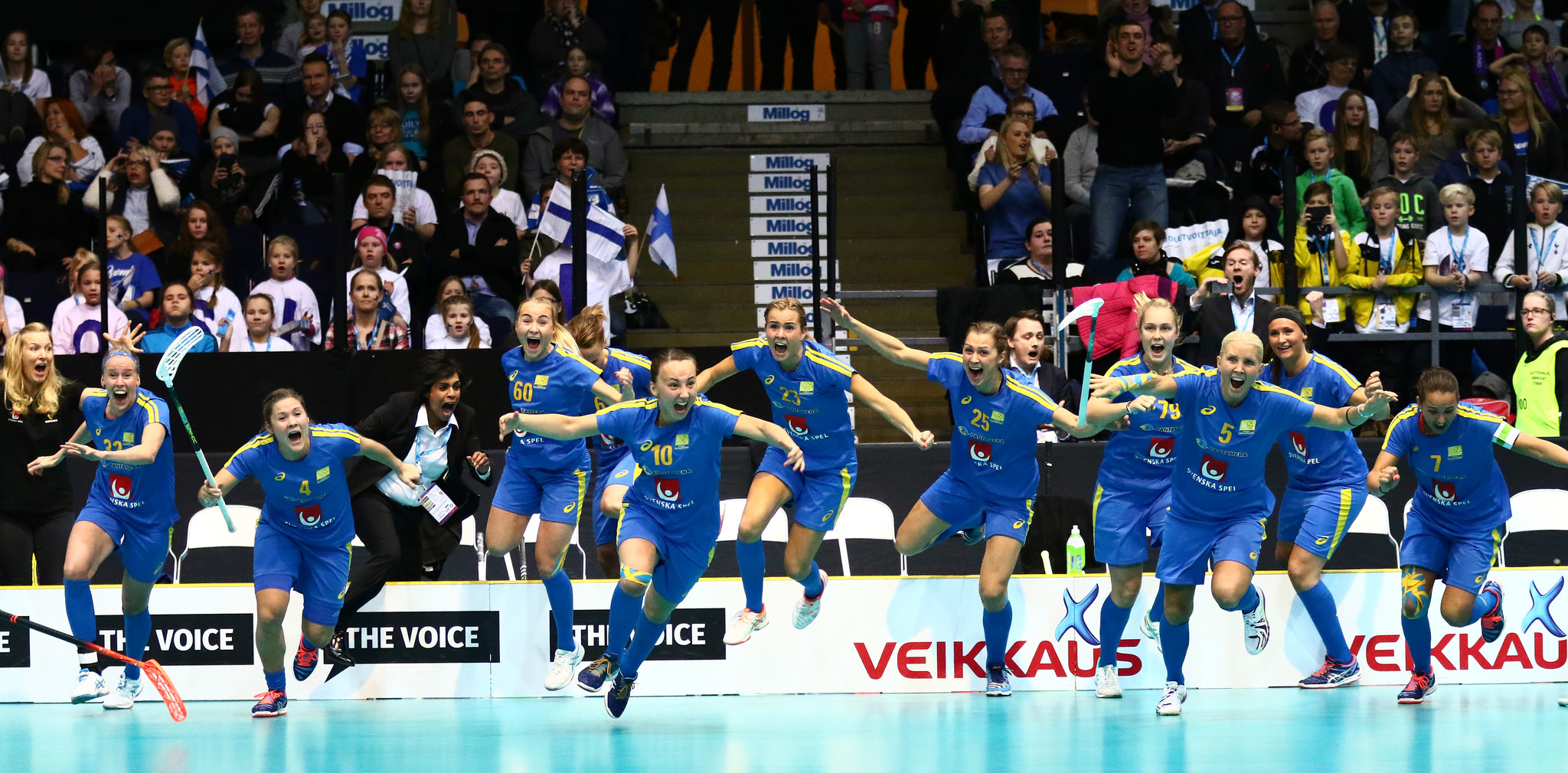 Anna Jakobsson was very happy after the thriller final. She praised the level of the game and admired the opponent.
- It was a fun game and tight fight. I think Finland did very well and Jonna Mäkelä was fantastic like always, Anna Jakobsson said.
She wasn´t really satisfied about her performance.
- Not my best game, not even close, I think. I should score a lot but today I didn´t. I still did my best and lot on the defense.
Jakobsson had a big role in penalty shoot outs. She was the fifth shooter. What did you think when coach asked you to be fifth.
- He asked me if I wanted to be fifth and of course. It was just a question and of course I will take a change.
Jakobsson was the only shooter and Finland led with one goal. She was forced to score. And she scored.
- It was fun. You have to love to take penalties. I love such things, said Jakobsson.
How you gonna celebrate?
- With the team, because this is a team victory!