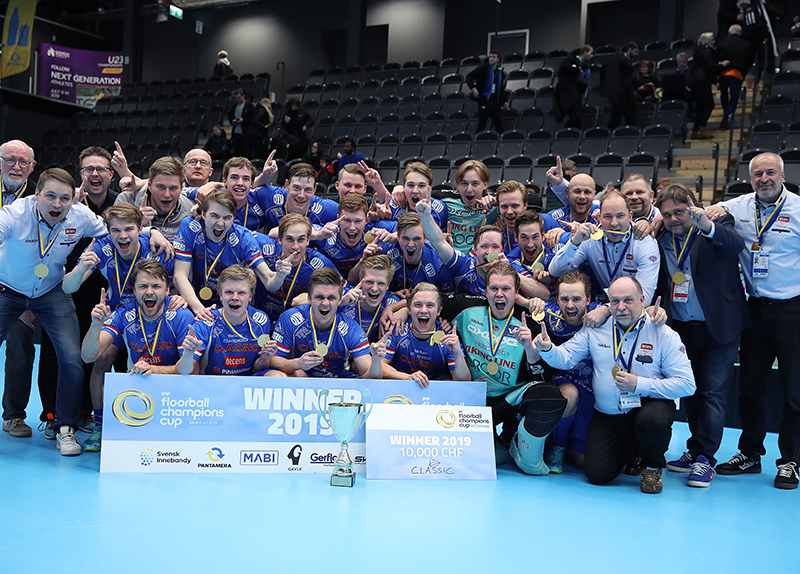 Classic won the final against Storvreta in the Champions Cup Final. The game ended 10-3.
- It´s a big thing for the whole team. Two years ago we lost against Storvreta and last year against Falun and we want to be the best team in the whole world. If you want to be the best you have to win this title, says Classics Captain Piha after the win.

It was an rerun of the Champions Cup final from 2016 in Borås when Classic and Storvreta entered the field in Gävle today. In 2016 Storvreta won 2-1, todays game ended to Classics advantage, 10-3.

Classic scored 1-0 in the first period and Storvreta made it 1-1 just a few minutes later. After that it was Classics game. 3-1 after the first period beacme 6-2 after the second period.

- We got a few goals lead and then we could play our game and don´t give them that much space on the field. We did that very well. And little by little it was goal by goal, says Piha.

When Storvreta made a last attempt to score Classic put the ball in an empty net two times. The game ended 10-3.

- It was a tough game. They where very efficient. When we tried to comeback they scored again and again, says Albin Sjögren Storvreta.