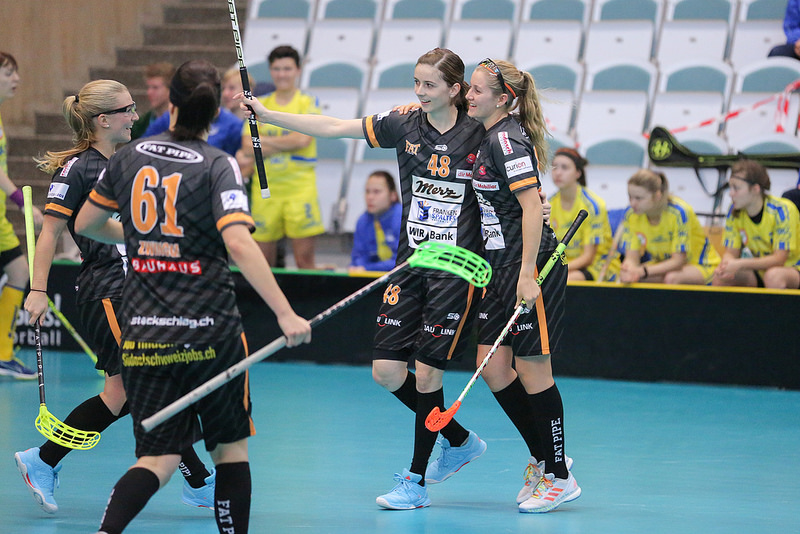 Early on this sunday morning Piranha Chur and Nauka were going to compete about the fifth place in the Champions Cup. It turned out to be an easy vitctory for the Swiss champions.
Swiss Piranha Chur came out stronger than Russian Nauka in the beginning of the game. With barely four minutes played,
Priska von Rickebach
scored the first goal. And they managed to find the net another three times during the first period. Nauka had some good opportunities as well, most often involving the talented sisters
Iuliia
and
Svetlana Viktorova
or the experienced player
Maria Kitaeva
. But the result when it was time for the first break was 4-0.
Piranha started the second period good too. With two quick goals by
Flurina Marti
and
Katrin Zwinggi
they had got themselves a 6-0 advantage. The Swiss champions was the better team today, there was no question about that. The final result of the game was 10-0.
-
We wanted to play better and play the ball much faster than we did against IKSU and I think a lot of parts of the game were really good today
, says
Priska von Rickenbach
.
She was awarded the best player and was satisfied with her own performance.
-
I like playing with my line, they helped me to make a good performance.