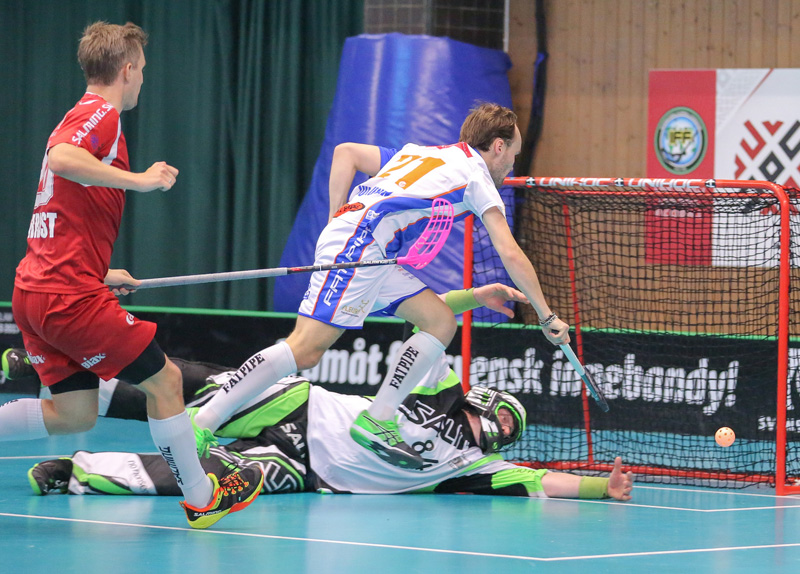 Grasshopper Club Zurich took the 5th place in Champions Cup after winning against Greaker with 17-5.
- It feels good, says Michael Zurcher.
Norwegian Greaker shocked their opponents by scoring twice in just a few minutes in the first period. But those goals seemed to wake up Swiss Grasshoppers. They equalized soon after and took the lead 4-2 before the first period was over.
The Swiss team continued dominating the second period. Michael Zurcher put 5-2 in the net and the score was 10-2 after 40 minutes.
- We didn´t play what we had talked about in the beginning. As long as the game went on we became better and better and scored a lot of goals, says Zurcher.
Grasshoppers didn´t let Greaker pass in the third period very much at all. Instead they kept on scoring and won 17-5.
- It feels good. We had a tough lost yesterday and wanted to play better. We did a good game, says Zurcher.