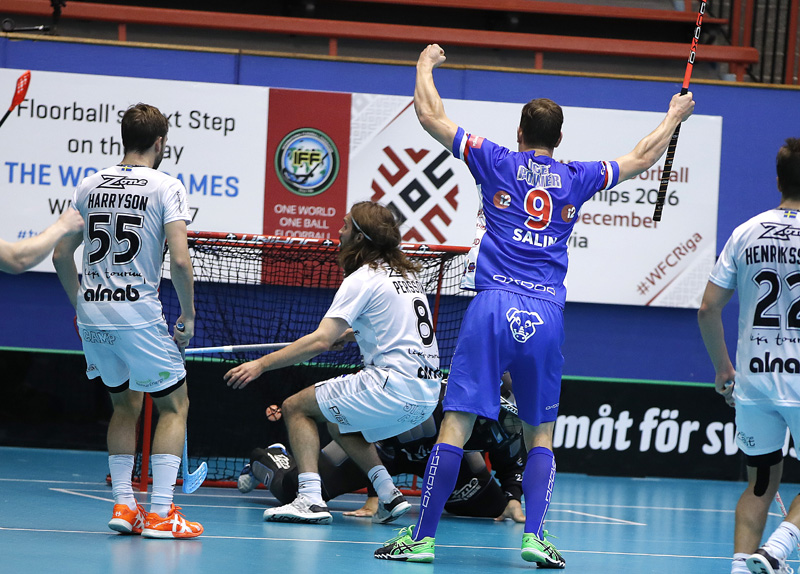 Classic showed no mercy against Pixbo Wallenstam in the semifinal. They won with 7-2 - and are now going for gold.
- We just try to put everything we can on the field, says captain Jussi Piha.
Swedish Pixbo Wallenstam had not much to put up against Finnish Classic in the semifinal in Champions Cup in Borås. The Classic players played extremely fast and scored their first goal after 06.39. Asser Jaaskelainen found Eetu Sikkinen with a perfect pass and the Pixbo defense looked like they didn´t know what happened.
- We played quite good defencely, that was what we had to do to win the game. They had chances, but our goalie did big saves, says Jussi Piha.
Eemeli Salin did 2-0 and Sami Jonsson 3-0. And that was just in the first period. In the second Pixbo Wallenstam created chances, but Classic´s goalkeeper Lassi Toriseva saved big all the time. Instead, Classic scored two more goals and had the lead with 5-0 before the last period.
- We don´t think about the score, we just play. The result doesn´t matter, we did what we wanted to go to the final, says Jussi Piha.

In the third period Pixbo´s Mikael Harrysson scored to 5-1, but Classic continued with their speedy play and did 6-1 and 7-1 when Pixbo took a chance without their goalkeeper. The game ended 7-2.
Classic plays against Swedish Storvreta in the final tomorrow at 13.45.
- We just try to but everything we can on the field. We will see how it goes. I hope we win, says Piha.