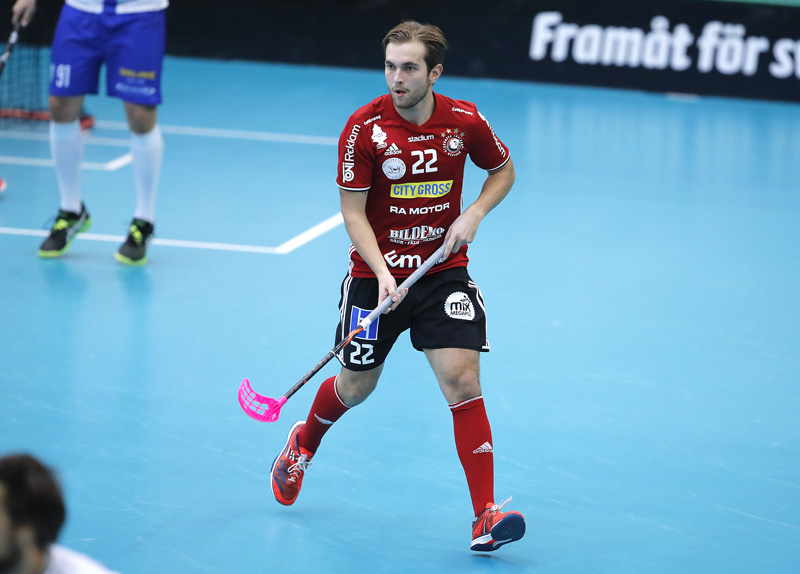 Swedish Storvreta IBK came one step closer to take their third gold in Champions Cup after the semifinal win against Czech Chodov with 7-2.
- We played our game and it went very well, says Albin Sjögren.
Storvreta won Champions Cup in 2010 and 2012. Now they are just one game from winning their third trophy. In the semifinal against Chodov, Albin Sjögren and Robin Nilsberth lead the way. First Sjögren scored, then Nilsberth and then Sjögren again up to 3-1 in the second period.
- It was very fun, a good game from our side. Me, Niklas Paulsson and Victor Andersson had a good chemistry, says Albin Sjögren.
Sjögren then beautifully assisted to Niklas Paulsson´s 4-2-goal early in the last period. And ten minutes later, he did the same to Paulsson up to 5-2.
- We are so much better then them. We played our game and it went very well, says Sjögren.
The game ended 7-2 after two last goals from Jimmie Pettersson and Alexander Rudd.
Storvreta plays against either Finnish Classic or Swedish Pixbo Wallenstam in the final tomorrow at 13.45.