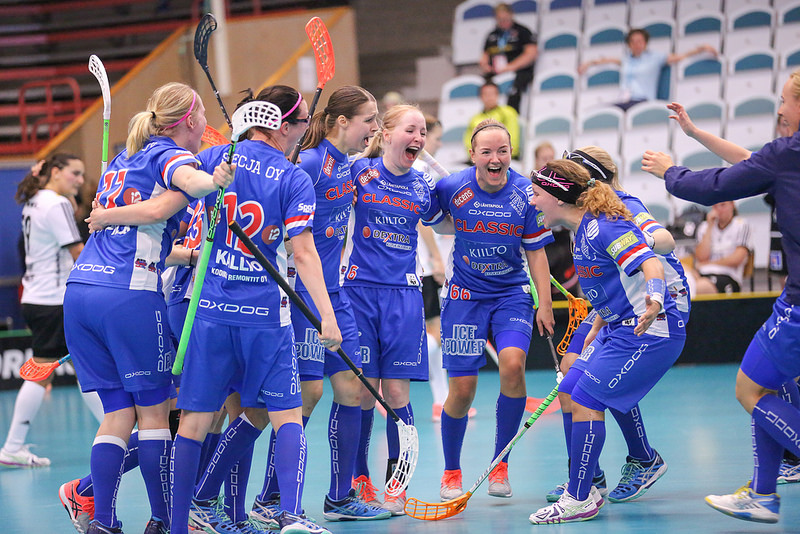 IKSU got an easy vitctory in yesterdays quarter-final. Classic showed early on that they were gonna fight hard for a place in the final.

Classic were automatically qualified for the semi-final and they started with a lot of energy. At 11.14 team captain Nina Rantala also scored the first goal of the match. IKSU had several opportunities as well but couldn´t get the ball in the net. Instead Kristiina Kauppila, with speed and with a well-placed shot from the letf, extended the lead to 2-0. And four minutes into the second period, they did it again. This time with a powerplay-goal by Hanna Sipiläinen.
It wasn´t until the ninth minute in the second period that IKSU scored their first goal by Corin Rüttimann. Six minutes later, once again by Rüttimann but this time in powerplay, IKSU reduced the lead. With one minute remaining of the second period, Emelie Wibron showed her strength when she somehow got pass two defenders and whith a shot from distance, equalized to 3-3.

When the third period was about to start, the feeling was that the result could go either way. IKSU had a golden opportunity to take the lead when they got a penalty shot with nine minutes left. But Sofia Joelsson failed to outsmart Classics goalkeeper Laura Loisa.
After seven minutes in the overtime-period, Sanni Nieminen became the big hero for her Classic. Her goal took them to tomorrows final

- I couldn´t feel better than I do right now. This is what we came for. Now we´re gonna eat and sleep well and prepare ourselves for tomorrows final.