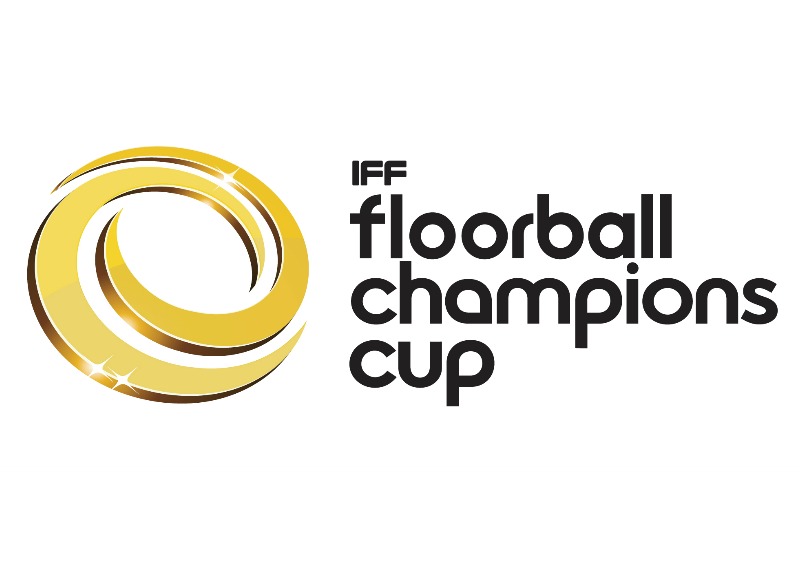 The Champions Cup 2016 will be played in Borås, Sweden, on September 30th to October 2nd.

This three-day tournament will be played with the best 12 club teams (6 men´s teams and 6 women´s teams) in Europe.

The winner of the Champions Cup receives 10 000 CHF of prize money and the runner-up receives 5 000 CHF of prize money. Also the reigning EuroFloorball Champion receives EFC of 5 000 CHF, if participating in the CC.

The best men´s club teams in Europe battling for the Cup title this year in the Champions Cup 2016 are Greaker IBK (NOR), Pixbo Wallenstam (SWE), Grasshopper Club Zurich (SUI), Florbal Chodov (CZE), Storvreta IBK (SWE) and Classic (FIN).

Team presentations:

Greaker IBK


The winner of the EuroFloorball Cup 2015 consists of young and more experienced players who complement each other well. They have a mix of players who can fill all positions well. They participate in the CC with an aim to reach semi-final.

Players to watch:
Lars Erik Torp: Player with experience from Swedish top league (SSL) and Norwegian national team.
Martin Isnes Kvisvik: Norway´s biggest talent with experience from Norwegian national team. Several teams from the SSL have showed interest in him. A player who predicts a great future as a floorball player.
Martin Lilleby: One of the team´s youngest players with great talent.
| | | |
| --- | --- | --- |
| #7 L. E. Torp | #67 M. Isnes Kvisvik | #17 M. Lilleby |
Pixbo Wallenstam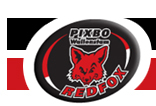 The Swedish Pixbo Wallenstam won the regular season of the Swedish top league (SSL) last season, only to lose in the quarterfinal, 3-1 to Linkoping. The team is fast playing, offensive team with a lot of skilled players. Pixbo Wallenstam has only one aim in the Champions Cup, to win gold!

Players to watch:
Martin Ostholm Team´s captain and one of the top players in the Swedish national team. Offensive minded defender with great speed and fearsome shot.
Jon Hedlund: Agile and quick goalkeeper, despite of his size. Has been one of the Sweden´s top keepers for several years now.
Daniel Calebsson: Veteran of the team, who is no longer a part of the Swedish national team, but still he´s one of the top centers in Sweden. He dictates the game with great hands and smartness.
| | | |
| --- | --- | --- |
| #11 M. Ostholm | #1 J. Hedlund | #51 D. Calebsson |


Grasshopper Club Zurich


Swiss Grasshopper Club Zurich has a fast playing style with a lot of offensive power to win the Champions Cup.

Players to watch:
Christoph Meier One of the most skilful and the most complete floorball players in the world, who has an ability to play every position.
Emil Julkunen: Player with a lot of offensive power and good court vision.
Pascal Meier: The best Swiss goalkeeper with many spectacular saves.
| | | |
| --- | --- | --- |
| #25 C. Meier | #21 E. Julkunen | #30 P. Meier |
Florbal Chodov


The Czech team is participating Champions Cup for the first time and their aim for the tournament is to advance to the semifinal and gain a lot of experience. The team has a mixture of experienced and younger players. 7 players from the team are also in wider nomination of the Czech national team.

Players to watch:
Patrik Doza: His play combines speed and excellent technique. He is able to take responsibility at decisive moments in important games.
Tomas Sykora: Team captain and extremely versatile player who does not make mistakes in defence.
Daniel Muck: A huge talent with excellent position and perception. Regardless of his young age, he has steady nerves and can decide matches for this team.
| | | |
| --- | --- | --- |
| #66 P. Doza | #26 T. Sykora | #40 D. Muck |


Storvreta IBK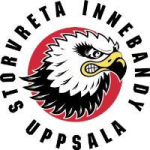 Swedish Storvreta IBK´s aim for the tournament is to win CC 2016. They want to play spectacular floorball with action all the time, with speed and powerful man against man fights.


Players to watch:
Alexander Rudd: Fantastic player with outstanding floorball skills, orthodox movement patterns, lots of speed, extremely difficult to conquer the ball from.
Robin Nilsberth: Very strong defender with a terrifying hard shot, extremely strong and hard in man v. man fights.
Viktor Klintsten: A world class goalkeeper, big and strong. A real winner type.
| | | |
| --- | --- | --- |
| #92 A. Rudd | #97 R. Nilsberth | #80 V. Klintsten |


Classic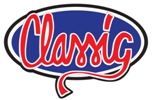 Finnish Classic team are the Finnish champions for 2016 and now their next big target is to be the winners of the Champions Cup 2016.

Players to watch:
Mikko Leikkanen: Defender who´s got an amazing shot!
Joonas Pylsy: He is one of the best center players in Finland.
Jussi Piha: Team captain, who is very competent with the ball and
gives nice passes to his team mates.
| | | |
| --- | --- | --- |
| #66 M. Leikkanen | #19 J. Pylsy | #16 J. Piha |
All team and player information is provided by the teams themselves and only edited by IFF.